Gallery
The De-Tales Tell The Story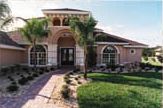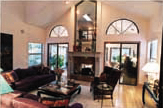 Open areas provide family entertainment and private space for individual pursuits, and the golf and water views are spectacular!
The ultimate family home, offering old world quality and craftsmanship, is designed for today's lifestyle, and built for tomorrow's enjoyment.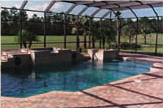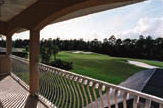 Details and amenities provided by our partners:
Lore L. Ltd. Custom installation since 1983 of high-quality mirror and glass. (800) 395-0935
Strasser Pools - Total pool construction from concrete to hand selected tile and landscaping finishes. 
David's Contemporary - Quality work in both painting and paper hanging. (386) 673-2131
Our Gallery
Click a thumbnail below to view a larger version.