Testimonials
Here's what our clients are saying about us!
Dear Steve and Suzanne,
Thank you for building a beautiful home for us. We are so happy. It's the best house that we ever owned! We plan (Lord willing) to be here until we die! We are so proud of our home.
We are waiting for entertainment and den cabinet doors and finished landscaping, and then we want to have both of you over to visit!
Thanks again for using your talents to build our home.
Sincerely,
Cathy & Larry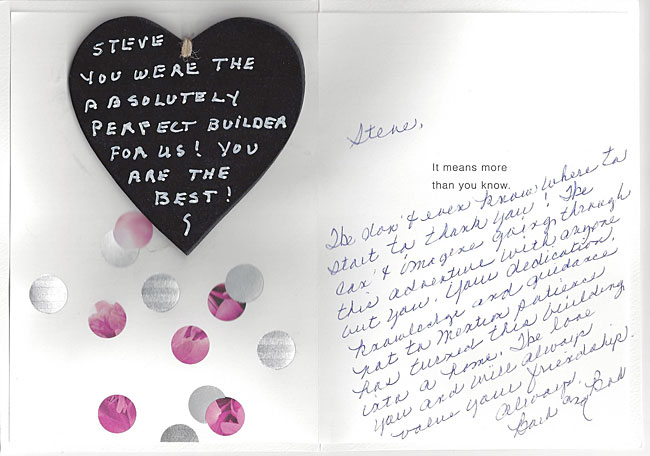 Steve,
We don't even know where to start to thank you! We can't imagine going through this adventure with anyone but you. Your dedication, knowledge and guidance, not to mention patience, has turned this building into a home. We love you and will always value your friendship.
Always,
Barb & Bob